Functions And Features
It is made of prefabricated charged removable silicon rubber cable, fully sealed, fully insulated, maintenance-free, and can reliably ensure personal safety. The structure is small and beautiful, in stainless steel double-layer box, with service life of more than 20 years.
Without affecting the operation of the main network, it achieves regional outage repair, and reduces the scope of power outages; It can be equipped with one or more SF6 load switches. The wiring method is flexible and diverse, the branches can be up to 8 loop; Optional arrester, short circuit fault indicator, current limiting fuse, meet the various requirements of users.
Model And Meaning

Technical Parameter
| | | | | | |
| --- | --- | --- | --- | --- | --- |
| No. | Name | Parameter | No. | Name | Parameter |
| 1 | Rated voltage | 12kV | 7 | Rated short time withstand current | 25kA/4S |
| 2 | Rated current | 630A | 8 | Rated peak withstand current | 50kA |
| 3 | P.F.withstand voltage(phase to earth) | 42kVlmin | 9 | Rated breaking capacity current | 45A |
| 4 | Lightning impulse voltage | 75kV | 10 | Rated breaking inductive current | 16A |
| 5 | Rated breaking current | 630A | 11 | Full load breaking times | >100 |
| 6 | Rated short circuit breaking current(peak) | 50kA | 12 | Operating times of sub-closing machine 2000 | 2000 |
Typical Wiring Program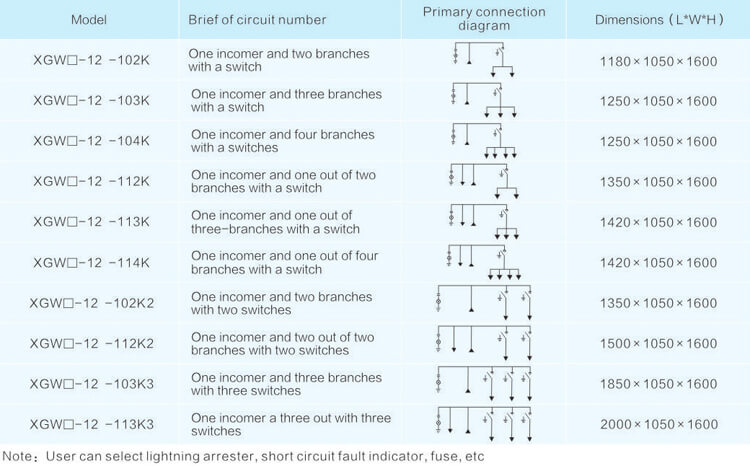 Outline Diagram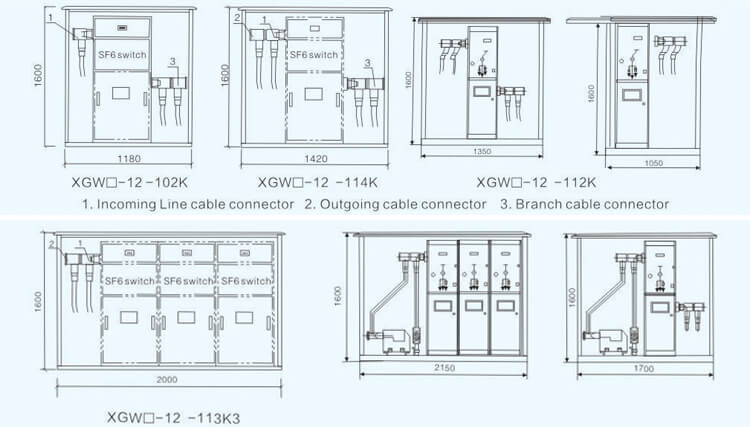 XGW口-12 Common Schemas Example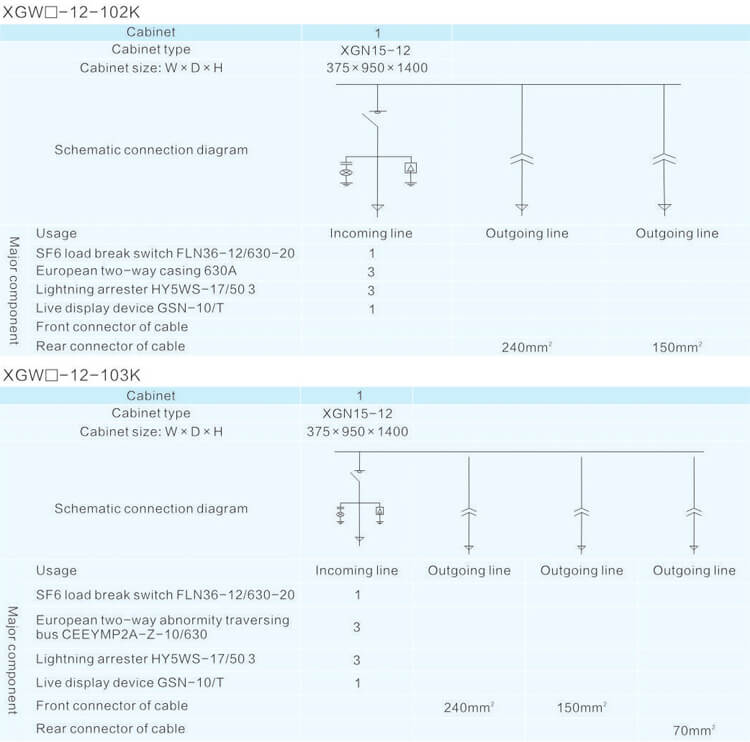 Feedback